I've been hiking through Tatra Mountains for years. Let me say, mountain tourism is on the rise now, with more people heading to the beautiful Polish and Slovak mountain ranges all year round. It increases the death statistics.
These mountains offer a wide variety of routes, adapted to the condition, age, equipment, and skills of the visitors. But with more people exploring these stunning landscapes, I've seen an increase in fatal accidents in 2022.
The Sobering Statistics of Tatra Mountains
TOPR and Horská záchranná služba have shared some concerning stats about fatal accidents in the mountains in 2022. On the Polish side, Rysy, the highest peak in Poland at 2,499 meters above sea level, is a known hotspot for accidents.
I can tell you that every tenth accident there is fatal, and May is the most dangerous month. Even though the weather at the foot of the mountain might seem pleasant, the higher trails can be treacherous, covered in snow and ice.
Common causes of accidents in the mountains include slips, falls from great heights, and avalanches. But there's more: in the Beskid Mały and Beskid Wyspowy ranges, hypothermia took the lives of two women in December. In 2022, there were a total of 938 accidents in the Tatra Mountains, with over 1,000 people receiving help from rescuers. 19 fatalities were reported.
A Death Comparison with the Slovak Side
If you're wondering how the Polish side compares to the Slovak side of the Tatra Mountains, it is worth to say that the number of fatalities in Poland is relatively low. The Slovak Horská záchranná služba reported 56 fatalities in the mountains in 2022, with 23 of those in the High Tatras alone. This is a significant increase compared to the average of 40 victims per year in recent years.
Accidents are often caused by straying from designated trails, hiking in poor weather without proper equipment, slipping on ice, and avalanches. I think it's important to note that not all victims were inexperienced hikers. In fact, last year in the Slovak mountains, five tourists died due to avalanches, but they were not novices.
Safety First – Plan and Prepare
If you want to stay safe while exploring the mountains, remember that weather is often a key factor in planning your trip. In the summer, you need to be aware of frequent and dangerous storms, and in winter, icy surfaces and avalanches pose significant threats. Being there, you need to know your limits and stay on designated trails.
Whether you're an experienced hiker or just starting out, preparation is crucial. Make sure to have proper equipmnt and clothing, and always check the weather forecast before setting out.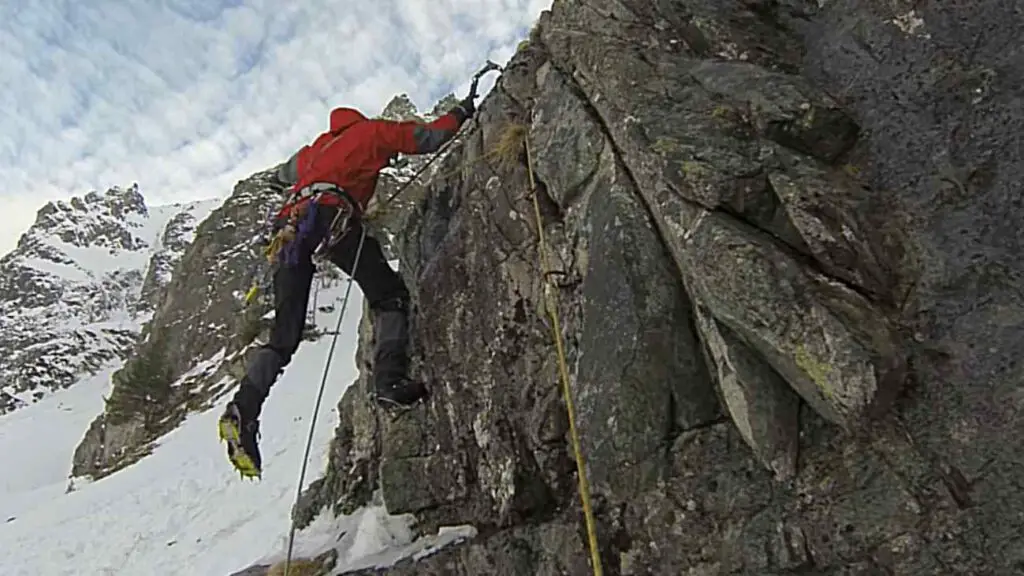 By staying informed and prepared, you can have a fantastic adventure in the mountains while minimizing the risks.
The Role of a Tatra Guide in Mountain Adventure Safety
If you find yourself a bit hesitant about treading the Tatra trails solo, or if you're new to this majestic mountain range, let me say this: it's a great idea to team up with a licensed guide. I know from experience, the first trip is always a bit overwhelming, but with a seasoned guide leading your expedition, they'll walk you through the crucial trails and vital safety protocols.
Hiring a licensed Tatra guide is not just a luxury, but sometimes a necessity. It can mean the difference between an enjoyable, safe hike and a stressful, risky one. These mountain pros are packed with extensive knowledge about the trails, and they're well-prepared to handle any surprise the mountain might throw at you. Let me break down the major benefits of hiring a Tatra guide:
Safety: Top of the list is safety. Licensed Tatra guides come with a bundle of skills, including first aid and emergency response. They're ready for any scenario, which drastically ramps up your safety during the hike.
Knowledge: I am convinced that their deep understanding of the local flora, fauna, and terrain is remarkable. This means they can dish out fascinating tidbits about the landscape and wildlife, taking your hiking experience up a notch.
Route Planning: These trailblazers know the best trails and paths in the Tatra Mountains. They can whip up a hiking plan tailored to your fitness level and interests, ensuring a journey that's both satisfying and doable.
Cultural Insight: I can tell you that local Tatra guides can give you a taste of the unique culture and history of the area, something you may miss out on if you go it alone. This adds an extra layer of richness to your trip.
Stress-free Experience: With a guide steering the ship, you're free to soak up the stunning beauty of the Tatra Mountains and the sheer joy of the hike. They've got your back, handling the risks, so you can relax and immerse yourself in nature's bounty.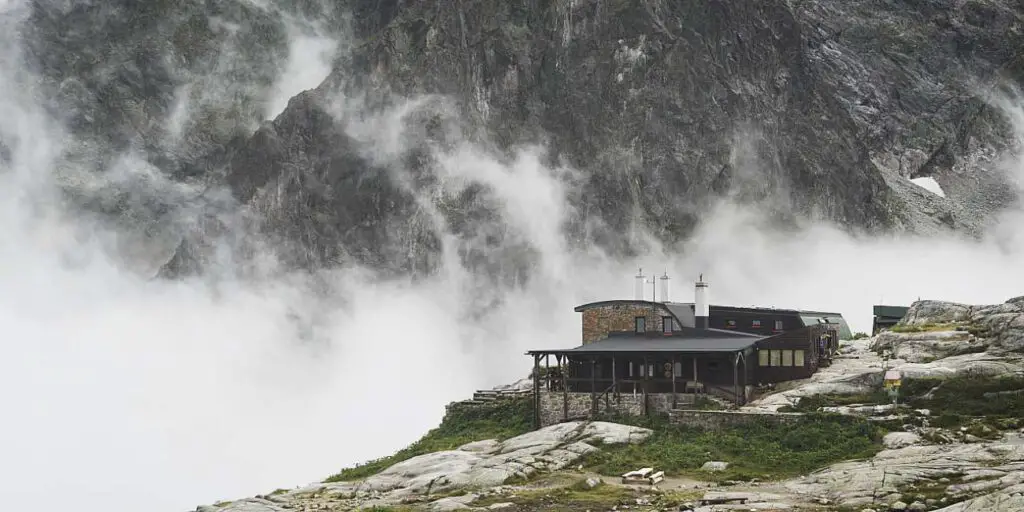 ↳ Book a guide for your Tatra Mountains' Hike by clicking here!
Analyzing Fatal Accidents Over a Decade
As TOPR celebrated its 110th anniversary in 2019, it was a perfect opportunity to analyze the fatal accidents that occurred during the past decade (2010-2019). This analysis aimed to understand what has changed in recent years and shed light on why these tragic events still happen despite advancements in equipment, clothing, technology, and access to information on mountain routes and weather conditions. Between 2010 and 2019, there were 175 fatal accidents in the area of TOPR operations (Poland).
The Importance of Learning from Past Accidents
I believe that analyzing past accidents and understanding their causes is crucial in preventing future tragedies. By examining these events, we can identify patterns, common mistakes, and areas where improvements can be made, such as better training and education for hikers, more accurate weather forecasts, and improved rescue operations.
Being well-prepared, knowing your limits, and having the proper equipment can make a significant difference when venturing into the great outdoors. Here are some more specific statistics:
| Year | Number of deaths | Including women | Including men |
| --- | --- | --- | --- |
| 2010 | 20 | 3 | 17 |
| 2011 | 20 | 2 | 18 |
| 2012 | 21 | 4 | 17 |
| 2013 | 17 | 1 | 16 |
| 2014 | 14 | 2 | 12 |
| 2015 | 13 | 3 | 10 |
| 2016 | 21 | 2 | 19 |
| 2017 | 15 | 2 | 13 |
| 2018 | 16 | 1 | 15 |
| 2019 | 18 | 3 | 15 |
| Total | 175 | 23 | 152 |
Gender Gap in Mountain Accidents
As I already explained, during the period from 2010 to 2019, a total of 175 people lost their lives in the mountains, including 152 men and 23 women. In the Polish Tatra Mountains alone, 163 people died. I think it's important to note that during this time, the Tatra Mountains saw between 2.5 to 3.8 million visitors per year, according to TPN data.
Popular Destinations and Accident Rates
Most people visited popular places in the Tatra Mountains like Morskie Oko, Koscieliska Valley, Reglowa Valley, Chocholowska Valley, and popular peaks such as Kasprowy Wierch and Giewont. Based on the available data, we can estimate that a fatal accident occurred for about every 180,000 ascents in the Tatra Mountains. However, this statistic is flawed because we don't have data on the number of people hiking on individual trails and climbing specific peaks.
Are Women More Cautious in the Mountains?
From the available data, it is clear that there are far more men involved in fatal accidents (more than 87% of all fatal accidents) than women. In recent years, we've seen quite a few women hiking in the Tatra Mountains, but do they venture there less often than men? Are they making less risky decisions about where and when to hike, climb, or ski? Are women inherently more cautious?
Unfortunately, we do not have enough data to answer these questions definitively. However, understanding the differences between men and women's behaviors in the mountains could help create more targeted safety measures and TOPR education programs. By examining these patterns, TOPR can better understand the factors contributing to accidents and work towards preventing them in the future.
Monthly Trends in Fatal Accidents and Their Causes
Most fatal accidents occur in August, the least in October. August is the month when most people visit TPN (750-850 thousand from 2013-2019, according to TPN data), which statistically translates into a higher number of accidents. August generally has stable weather in the Tatra Mountains, allowing for more difficult hiking and mountaineering challenges, which increases the probability of serious accidents, including fatalities.
Dividing the months into those with snow in the Tatras (January to July + November and December) and those without (July to October), we see that 109 accidents (over 62%) occurred during snowy months, where the main cause was slipping on steep, hard snow and falling from heights.
During these months, 50,000 to 400,000 people visited TPN. In the summer months (July-October), 66 people (over 37%) died. However, this division into winter and summer conditions is quite arbitrary and depends on the conditions in the Tatras in a given year.
Causes of Fatal Accidents
Causes of fatal accidents
Number of people who died
Percentage
Fall from a height
87
50%
Infarction
29
17%
Avalanche
14
8%
Suicide
11
6%
Injury by lightning
6
3%
Hypothermia
3
2%
Other
25
14%
Total
175
References:
https://topr.pl/statystyka/
https://tatromaniak.pl/tag/wypadek/