It's no surprise that countless travelers flock to Krakow every day just to have fun in a club. It's home not only countless historical landmarks, charming bistros, and other spots but also a perfect city for a fun time. In Krakow, former capital of Poland, you can find some of the best clubs around that are worth a visit.
Krakow – A City That Rejects Boredom
Krakow, the capital of Malopolska, is a hugely popular tourist destination, especially in summertime. From all around the globe, people come to appreciate the immense amount of history and culture that can be found here. It would be impossible to take in all the sights of the city in a single day, so it's worth staying around to take in the atmosphere.
The place to start any trip to Krakow is the Market Square, where many significant buildings are situated, such as St. Mary's Church, the Cloth Hall, and the Adam Mickiewicz Monument. This is the hub of the city, and from the streets radiating out from it, you can discover a wide range of restaurants representing global cuisines.
Old Market Square – Heart Of The City
After exploring the Old Market Square, make sure to check out Wawel, the most iconic monument in Cracow. It's the place where the Royal Castle was located, where the Polish kings used to live. It also houses the Archcathedral Basilica of St. Stanislaus and St. Wenceslaus, where many former rulers and significant figures from their history are buried.
Don't forget to take a look at other famous attractions like the Słowacki Theater, Collegium Maius, and the Kosciuszko Mound. Then, head to Kazimierz, the Jewish district, to visit the synagogues and gain more knowledge about the culture. Nowadays, you can also find plenty of restaurants and bars in the area, making it the perfect spot to rest and recharge before continuing your exploration of Krakow.
If you've already experienced all the must-see places in the city, why not explore what Krakow has to offer at night? If you're looking to have a good time, head to one of the top nightclubs in town. There, you can dance to the beats of renowned DJs and really let loose!
Bracka 4 Club in Kraków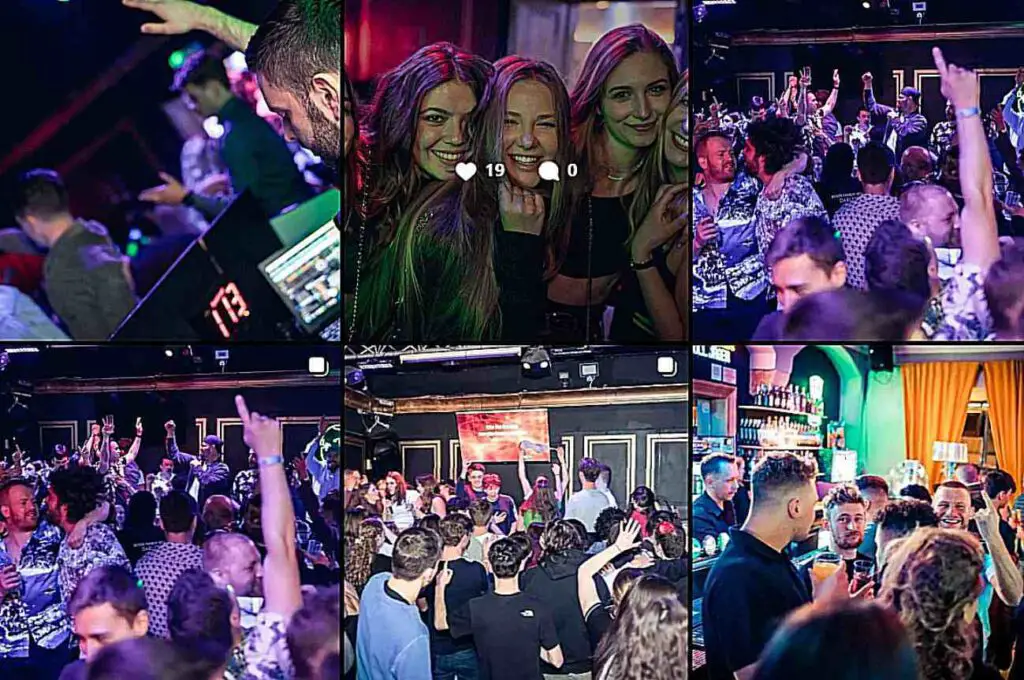 Bracka 4 is one of the most well-known clubs in Krakow, and it's definitely worth a visit for anyone who loves music and dancing. It features several rooms of different music genres, as well as a stage for popular artists to perform. It also served as the host of the OFF Plus Camera festival in 2012 and 2013.
The club is open all week, from evening to early morning, and it's situated just a few minutes away from the Old Market. Not only is Bracka 4 a place for a great night out, but it's also the place where many corporate events and festivals take place.
Forty Kleparz Music Club in Kraków
If you're a fan of live music, then you need to add Forty Kleparz to your list of places to visit! This venue has hosted some of Poland's most renowned musical acts like Happysad, Lady Pank, Zakopower and Enej. So if you enjoy the energy of a live music show, you won't want to miss out!
But it's not just live music that Forty Kleparz offers. The location also provides a great atmosphere for private events, like weddings, corporate galas and birthday parties. There are two rooms featuring a dancefloor, a sound system, and lighting for a night of dancing and fun. Plus, the best DJs in Poland are on hand to get the party started!
The restaurant is typically open on Fridays and Saturdays, but you should check the schedule to see when concerts are happening, as they don't always take place on the weekend. Forty Kleparz is located at 2/4 Kamienna Street in a tenement house, so come on over and experience some great live music and a night to remember!
RIN MUSIC CLUB
If you're searching for a great place to party, be sure to check out RIN MUSIC CLUB! This club has been a part of the Krakow nightlife scene since 2004, operating under the name Hands and Legs until autumn 2012.
When you enter the club, you'll find a wide array of drinks from all over the world, with DJs mixing music from the 70s, 80s, and today. This ensures that everyone, of any age, will have a great time! Plus, the interior of the club has a really cozy atmosphere, and there are often themed events throughout the week. RIN MUSIC CLUB is open from Wednesday to Sunday at 21:00, located at Szewska 14.
Multiple Parties in a Single Night in Kraków
Are you having a tough time deciding which club to hit in Kraków? Don't sweat it! Why choose when you can have them all in one epic night? Let me say, the nightlife in this city is simply electric. And guess what? There's a super fun way to experience it all – a club crawl or pub crawl!
Intrigued? You should be! Picture this: you are led around by locals who not only know the town like the back of their hand but also know how to party. These guys are pros. They'll take you to the finest clubs in Kraków, introduce you to top-notch food and drinks, and ensure you have an unforgettable night.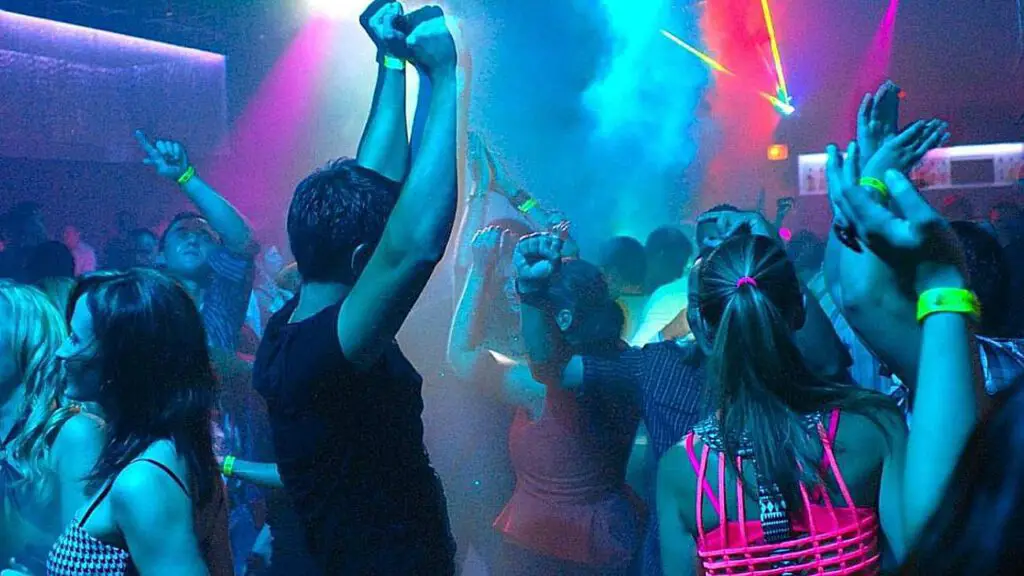 What's in the Typical Package?
If you're wondering what usually comes with a club crawl, here you go:
Few complimentary beers or shots (to get the party started!)
A free shot at few bars you visit (talk about a warm welcome!)
VIP entries to some of the clubs (you'll feel like a rock star!)
Drinking games that crank up the fun factor
Discounts on drinks (more reasons to cheer!)
The company of super fun local guides
↳ Book the best local guide for club crawling in Kraków by clicking here!
Społem Deluxe Club
Are you looking for a trip down memory lane? Check out the Społem Deluxe club! This is where you can step back in time and experience the ambiance of communist Poland. As part of its tradition, the DJ arrives in a Nysa 522, the same car used by the Citizen Militia.
The music selection includes Disco tunes, 80s classics, and more modern pieces. There are also special female-oriented events.
This club is the successor to the Społem venue at Sw. Tomasza 4. Społem Deluxe is located at 53 Florianska St. From Wednesday to Saturday, the club opens up at 8 pm and parties until the early morning.
Gorzko Gorzko Night Club in Kraków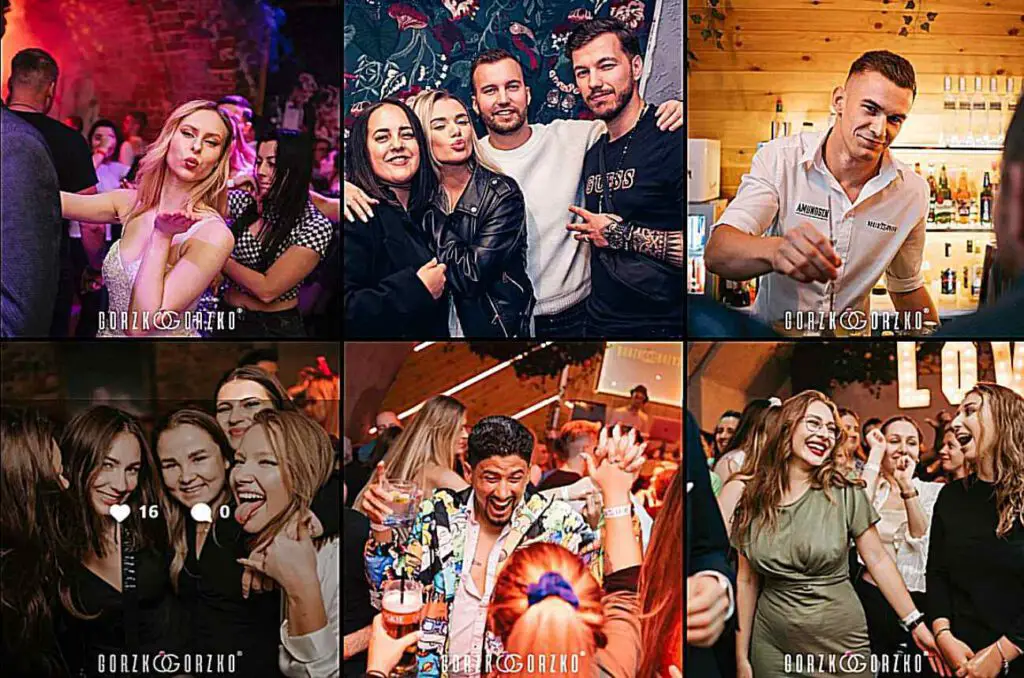 On Szczepanski Square, there's a unique club that's perfect for those who love themed parties, particularly those in the style of Polish weddings. It's aptly named Gorzko Gorzko and every weekend, it hosts wedding events.
There's a photo booth, a complimentary glass of champagne and an enthusiastic ringleader who makes sure to get the guests up and dancing. This place has become quite popular, attracting locals and visitors from around the globe.
Shakers Night Club
If you're looking for a cozy and intimate gathering, head to Shakers Club. You might not find it noticeable at first, but it has a lot to offer for a fun night out. It's the perfect place to hit the dance floor with amazing DJs playing the hottest tunes from all over the world.
Plus, this place has some incredible promotions that the best clubs in Krakow can't even match. You can get drinks at really low prices, so you can really let loose at the themed parties they often host. It's a good idea to check out their events schedule before you go.
It's conveniently located at 5 Szewska Street, just a stone's throw away from the Old Market Square. Except for Thursdays, Shakers Club is open every day.
Feniks Club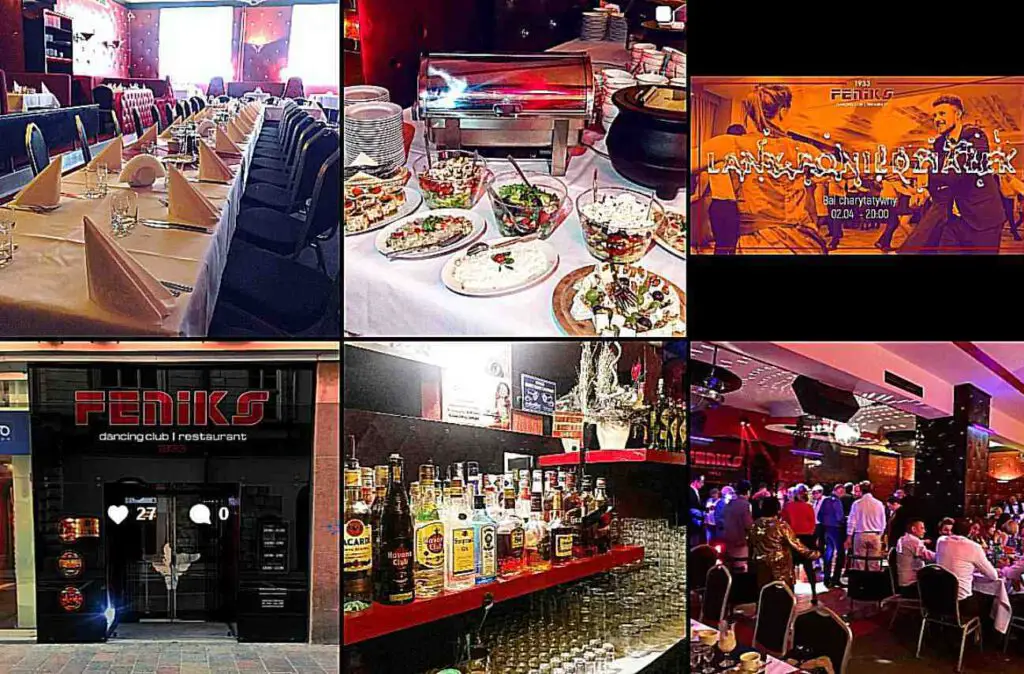 If you're looking to take a trip down memory lane, then the Phoenix club on St. John's Street should be your first stop. This spot has all the throwbacks to the 70s and 80s, with a brilliant dance floor and a DJ that's ready to get the party going.
Entropia Club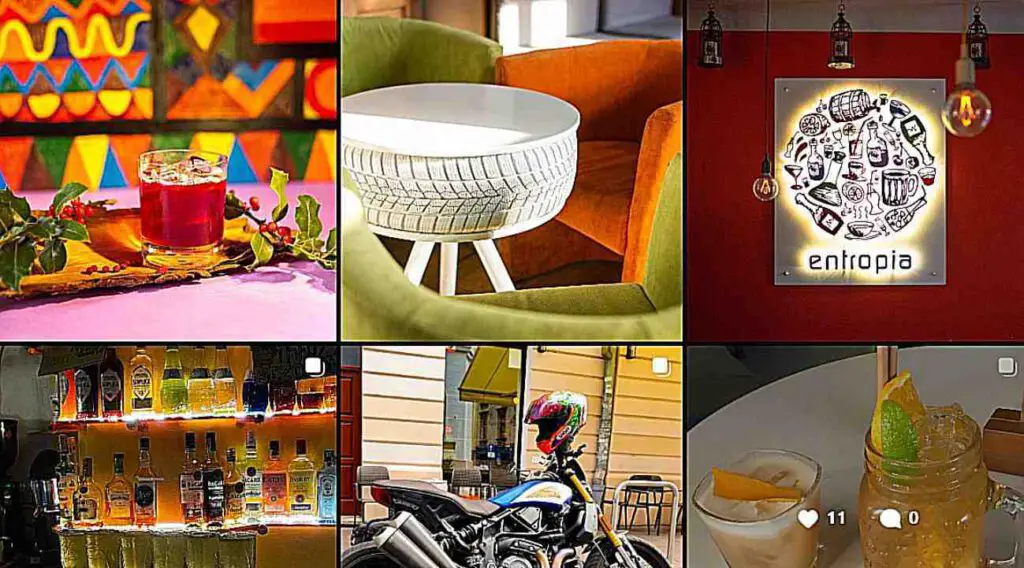 Entropia in Krakow is an incredible spot to try some unique drinks! The bartenders there put their own spin on the spirits they serve, adding ingredients like dried figs, sesame, white chocolate, and more. If you're in Warsaw, you can check out some great places to go for a drink, too.
The atmosphere is awesome, too. The people behind Entropia believe in recycling and giving items a second life, so you can sit at a table made from a washing machine drum and relax in a chair crafted from pallets.
The address is 1 Jonatana Warszauer St in the Kazimierz district of Cracow, and the doors are open from 10 am daily. On weekends, they stay open until 7 pm.
Choice Club in Kraków
If you're after something one-of-a-kind, you need to check out Florianska 15. This is the home of one of the most modernly designed clubs in the city – and it's widely considered one of the best in the entire country. You'll love the interior, which combines wood and brick in a truly contemporary style. It's the perfect spot for people who want the highest quality. Plus, there are two dance floors, four bars, a smoking room and a VIP room.
Studio Music Club in Kraków
If you're a fan of student-organized activities, this is the place to be. The AGH Students and Alumni Foundation "Academica" runs the venue, which offers typical student parties and concerts. Before coming to the Studio Club, make sure to check out what's in store for you.
Described as a hub of student fun, the place has plenty to offer. You can try your hand at darts, foosball, or air hockey. During the school year, from October to June, the largest student disco in Cracow happens every Thursday.
The venue is located at 4 Budryk Street in Cracow, and it's open every day starting at 12:00. If you're looking for a night of fun, this is the place to be!
Kwadrat Club in Kraków
If you're a student or simply a fan of nightlife, Klub Kwadrat is the place for you! The club hosts all sorts of events, from concerts and cabarets to DJ performances and banquets. Make sure to check what's happening on the day you want to visit – if you're planning to go during vacation, the venue might be closed. It's worth noting that this club has featured some big names in the music industry, such as Strachy na Lachy, Peja, and The Rasmus.
They also host parties with the top hits from around the world. Before heading to Poznan, it's worth looking into the top 15 clubs in the area. The opening time of the establishment depends on whether there's an event happening. It's located at Skarżyńskiego Street No. 1.
Frantic Club in Kraków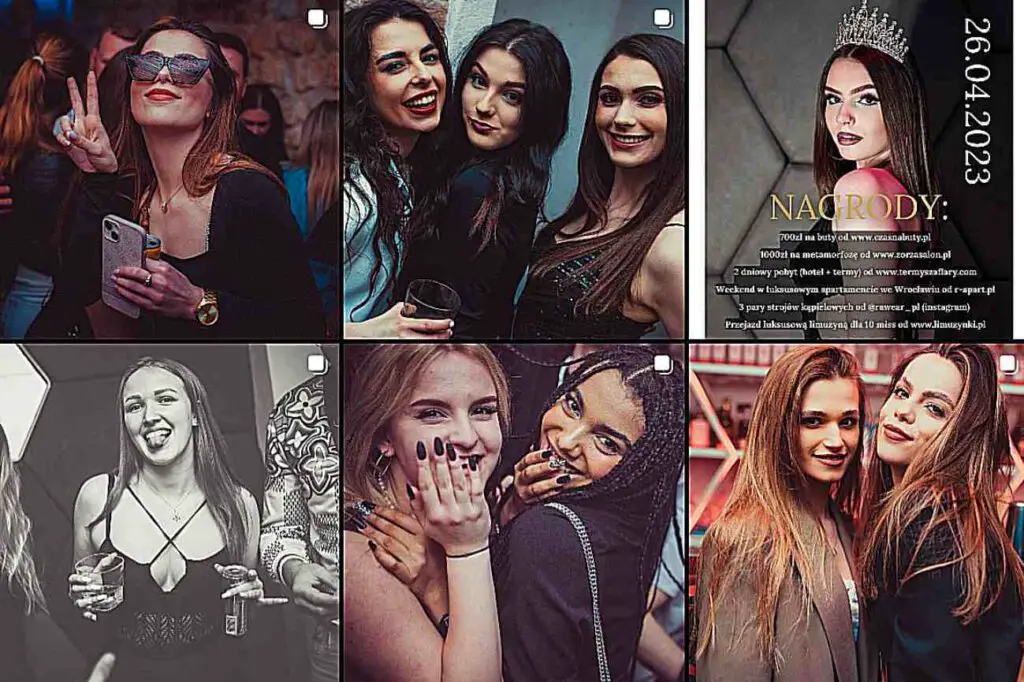 If you're looking for a good time in Krakow, you must check out Frantic Club. It's situated in an old basement at 5 Szewska St, and is particularly popular amongst the younger crowd who enjoy listening to the latest music hits while having fun.
Teatro Cubano Kraków
If you're a fan of southern vibes, then you must check out Teatro Cubano! It's like you're in the heart of Havana, dancing to Latin rhythms and experiencing the amazing atmosphere. You'll be able to hear Cuban music, try a Cuba Libre, and sample some unique snacks.
The nightclub offers dance shows, Latin concerts, and salsa classes. During their events, you can party late into the night to the hottest Cuban beats. Furthermore, it is located at 10 Jagielloska St. and is open daily from 5 p.m., except on Fridays, when the doors open at 3 p.m. Teatro Cubano closes at 5:00 am.
Prozak 2.0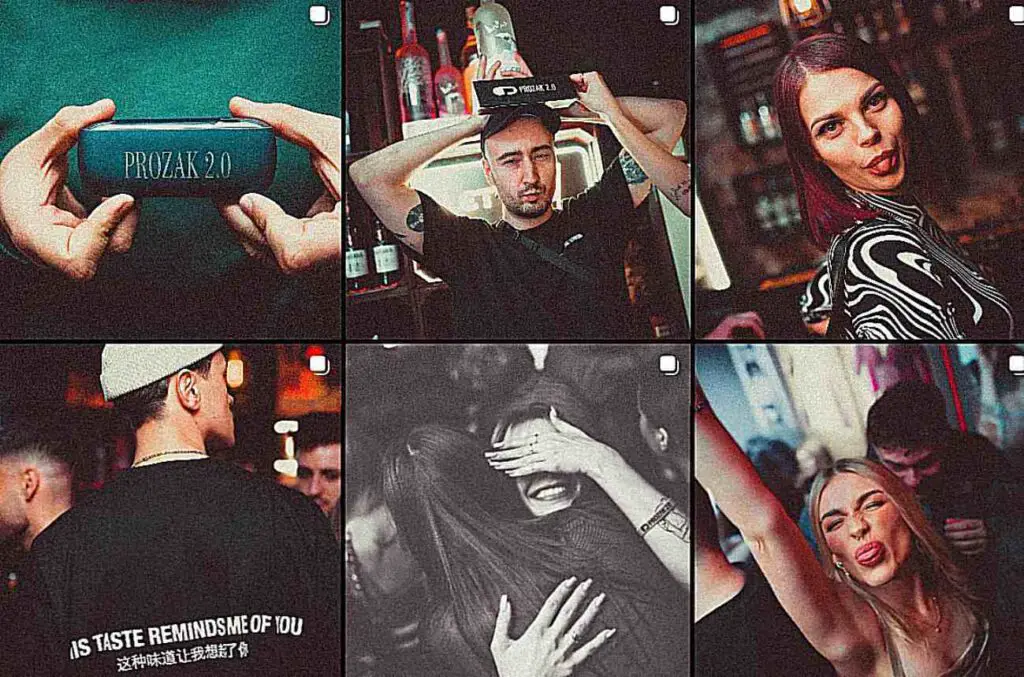 If you're a fan of electronic music, you won't want to miss the Prozak 2.0 club! It was created to replace the old Prozak, and it has been providing a mix of the best electronic music available since 2012. This popular venue has three floors and an amazing Funktion One system.
It's the perfect place to hear some of the world's best DJs – they've all played here at some point! So if you're in the mood for a great club experience, head to Plac Dominikański 6 from Wednesday to Sunday between 11 pm and 5 am.
Conclusion
Whether you're looking to dance to the classics from the 80s or the latest hits, there's something for everyone. If you love the sound of the south or electronic music, you're also in luck! Plus, those who are into live music will find plenty of venues as well. So why not grab some friends and explore the city. I hope that my list of recommendations helped you out. Please do not forget to read the other article about best cities in Poland for great party nights: Poland's Best Cities for Nightlife: A Local's Guide to the Hottest Spots
Bibliography
https://goout.net/pl/krakow/kluby/lvzrjdmkkzr/